UPDATE: 9/28/2020
A recent firmware update for the iOS devices has reset some settings their configurations.
The quickest work around to resolve this issue is to perform the following actions:
Tap the Settings icon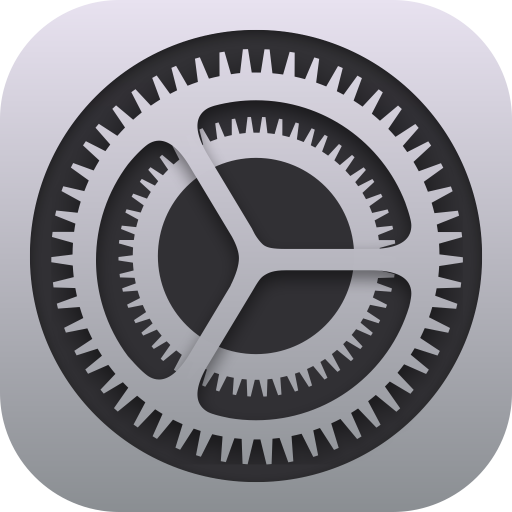 Locate the Passwords & Accounts (Common)
If you do not have this option scroll to the next set of instructions.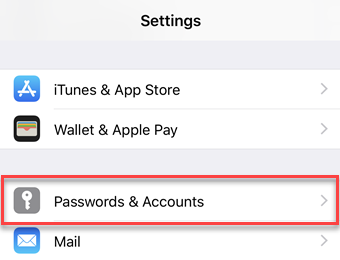 Tap the Starpoint account to fix: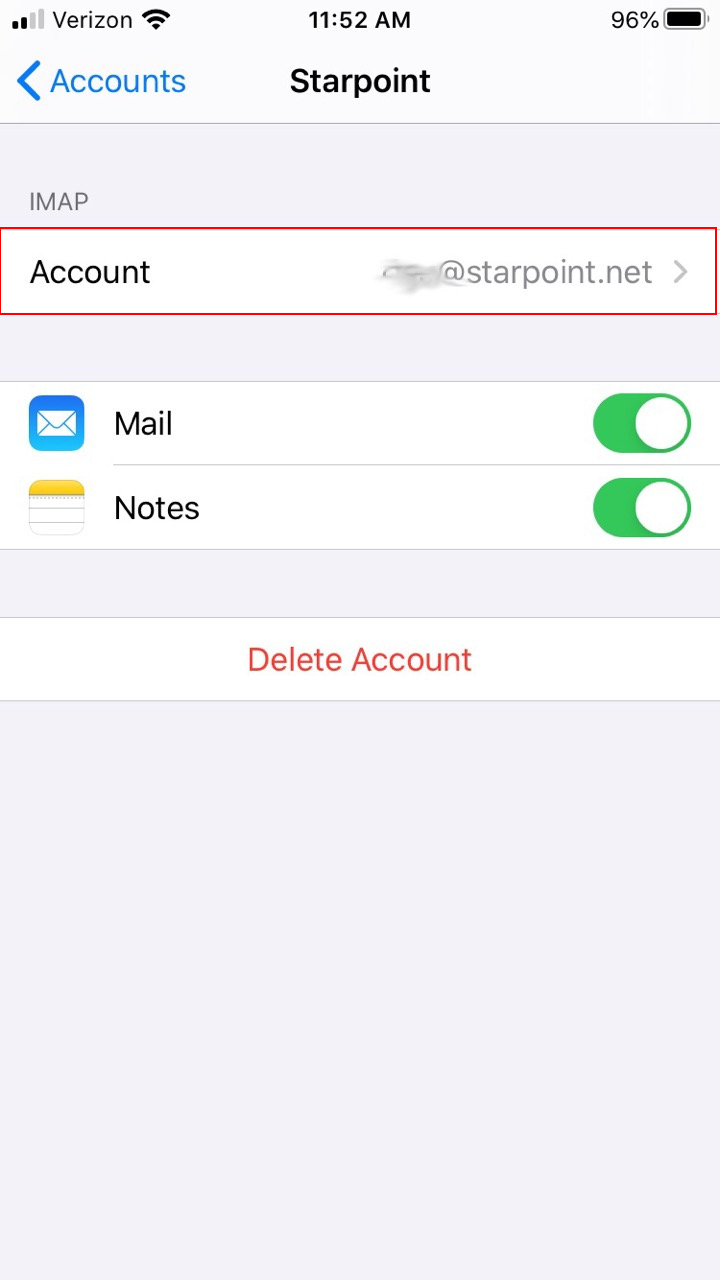 Tap Advanced:
Turn off the SSL setting for now.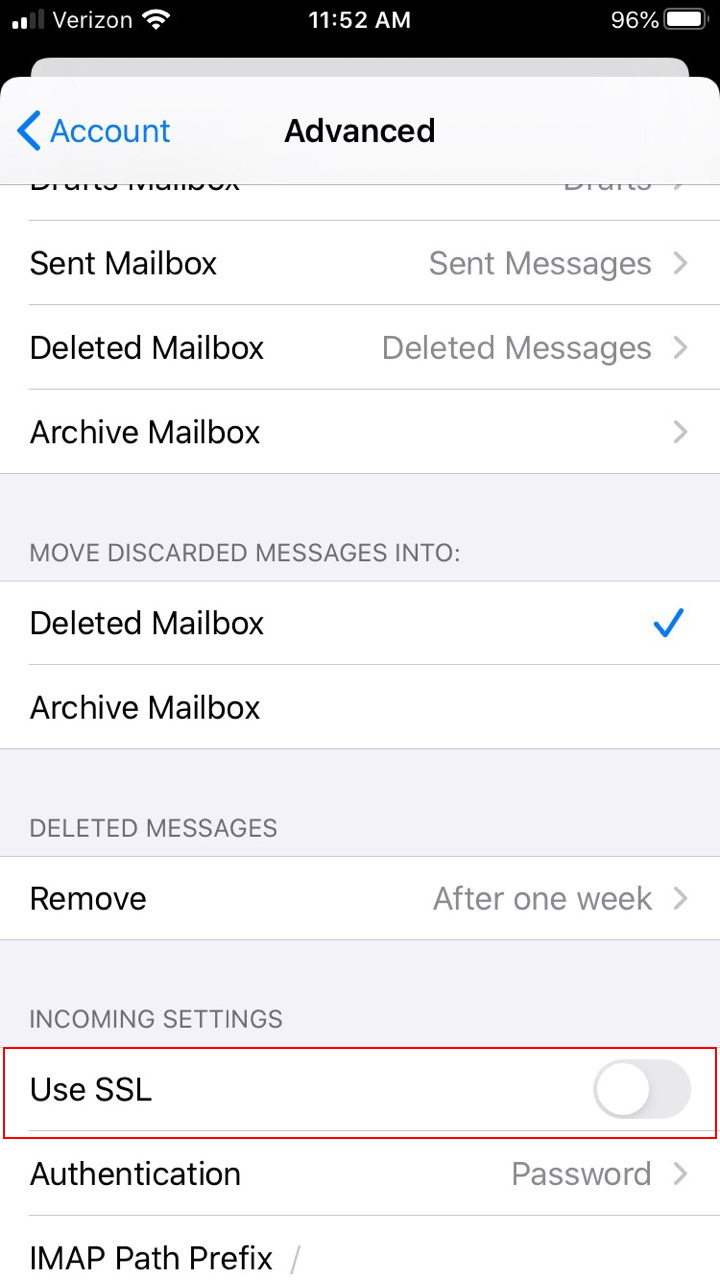 If you do not have Passwords & Accounts follow these instructions:
Tap the settings icon,
locate "Mail, Contacts, Calendars"
Locate your Netpoint Account and tap it.
Locate the Advanced settings and tap.
Locate the SSL settings and toggle them off.